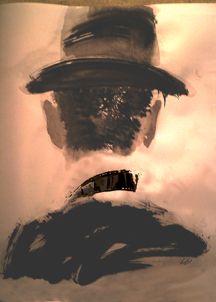 ABOUT HIM
Brian Summers spent his earliest years in Alberta where, as an aspiring hockey player, he dropped any notion of taking it to the next level. He realized that his parents did not share his dream when they forgot him at an outdoor rink in Edmonton at -20°C and he had to make his own way home. After a few years in Toronto, the family moved to Colorado where his fascination for nature grew while surrounded by the expansive landscape. His family moved to Europe and it is here that Brian first seriously picked up a camera, capturing Geneva street scenes on film. Upon returning to Canada, he studied at Ryerson University and has worked as a commercial photographer in Toronto ever since. Brian has won several awards, participated in group and solo photographic shows, all while pursuing his others interests. He shares his life, sense of adventure and many laughs with his wife and their three children.
HIS GEAR
Brian's tool set is digital, but his best equipment is ocular. Owning a camera does not make one a photographer, having the "eye", or vision, and understanding light does. The tools enable him to provide the best possible results and with a quick turn around. Working with a variety of digital cameras and lights allows him to use the right gear for the job, whether in studio, on location or in a remote area. Operating a digital camera necessitates using a computer, or two, and Brian is well versed in Photoshop - doing it on-site, if need be, and burning it to a disk for immediate use. Brian's clients include a wide assortment of companies, both large and small, such as designers, advertising and public relations firms, pharmaceutical and financial companies, breweries, boutiques, government and not-for-profit agencies, and individuals who are seeking a unique approach to a portrait or event.
HOW HE WORKS
Brian approaches each project with professionalism and enthusiasm, gathering as much information from the client before the shoot as possible in order to ensure great results every time. "Knowing the end-use of the shot is key, allowing me to use the right camera and equipment for maximum results", insists Brian. Each project is unique and has its own challenges, and being able to offer solutions in a productive and creative way makes all the difference in the end results. "After all, the image that I am creating for the client is their message to their clients." "Success has come through a random combination of hard work, skill, perseverance and the right clients," says Brian. "I have been fortunate enough to work with some fantastic people, create great images and shoot in some fascinating destinations including: the Arctic, Europe, the South Pacific, California, and most recently Japan." While on-assignment in Las Vegas Brian met his Canadian wife.